You have your Tygrys system up and running.
You added a user account for yourself and other people who will be using the service. You can use preinstalled email web app right away. But it may not be always the most comfortable way to handle your emails, especially on mobile devices.
If you are now not certain how to connect your email apps to the Tygrys email service, please continue reading to learn how.
Take a look at your main subscription page. There is a lot of information about each of the services you have running on the system.
As you are going to setup e-mail client for your user account, take a look at the details pointed by red arrows. This is what you need to configure your e-mail.
Ports are usually detected automatically and most likely you do not need to provide them. However, the server address is something that cannot be detected by the email client and has to be provided to the app.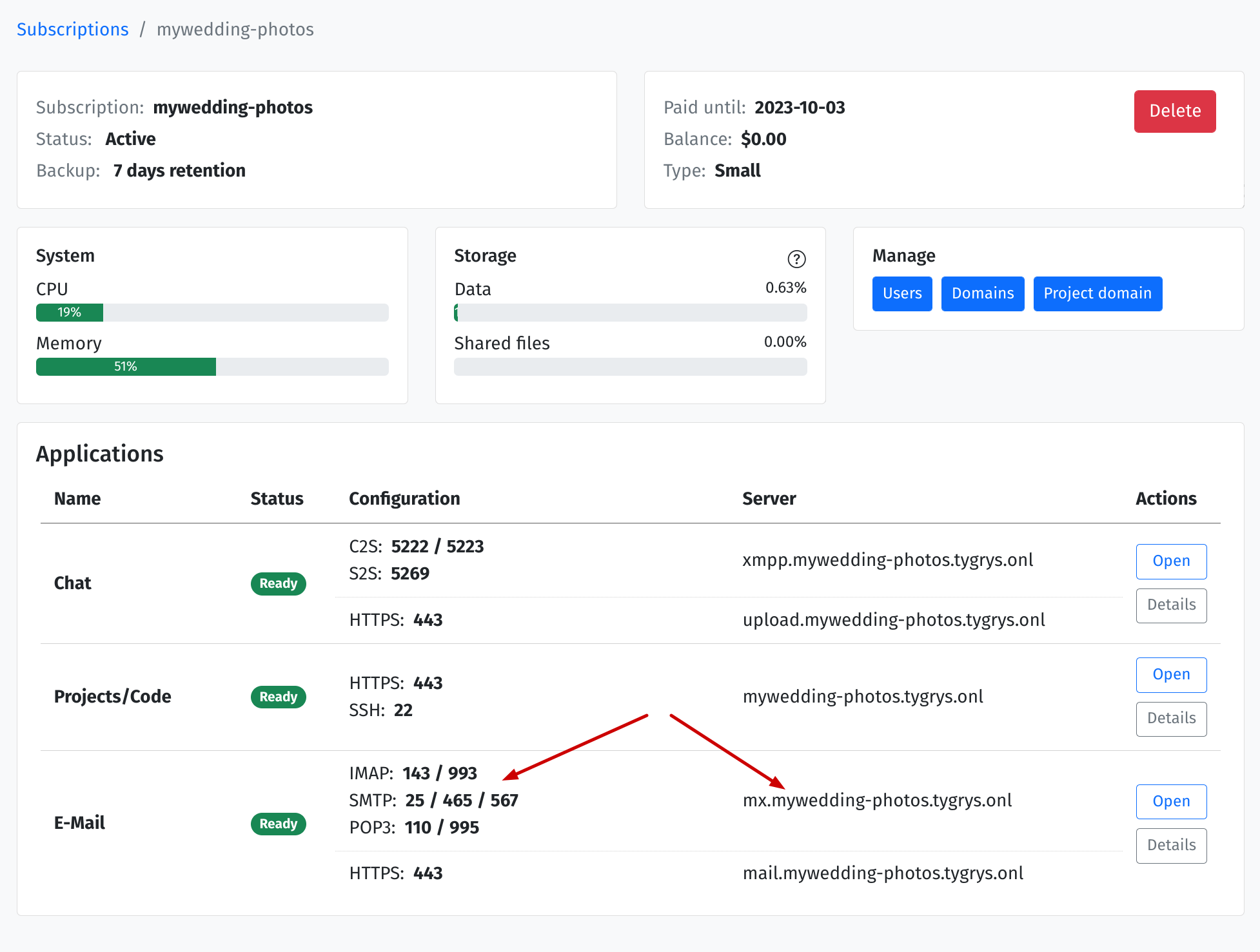 In our example we will configure Mail on iOS device, such as iPad.
Go to Settings and scroll down to Mail and select Accounts. You can now see a list of your existing accounts if you have any. At the bottom of the list click on Add Account.
You will get the screen below. Tygrys is most likely not on the list yet, therefore select Other.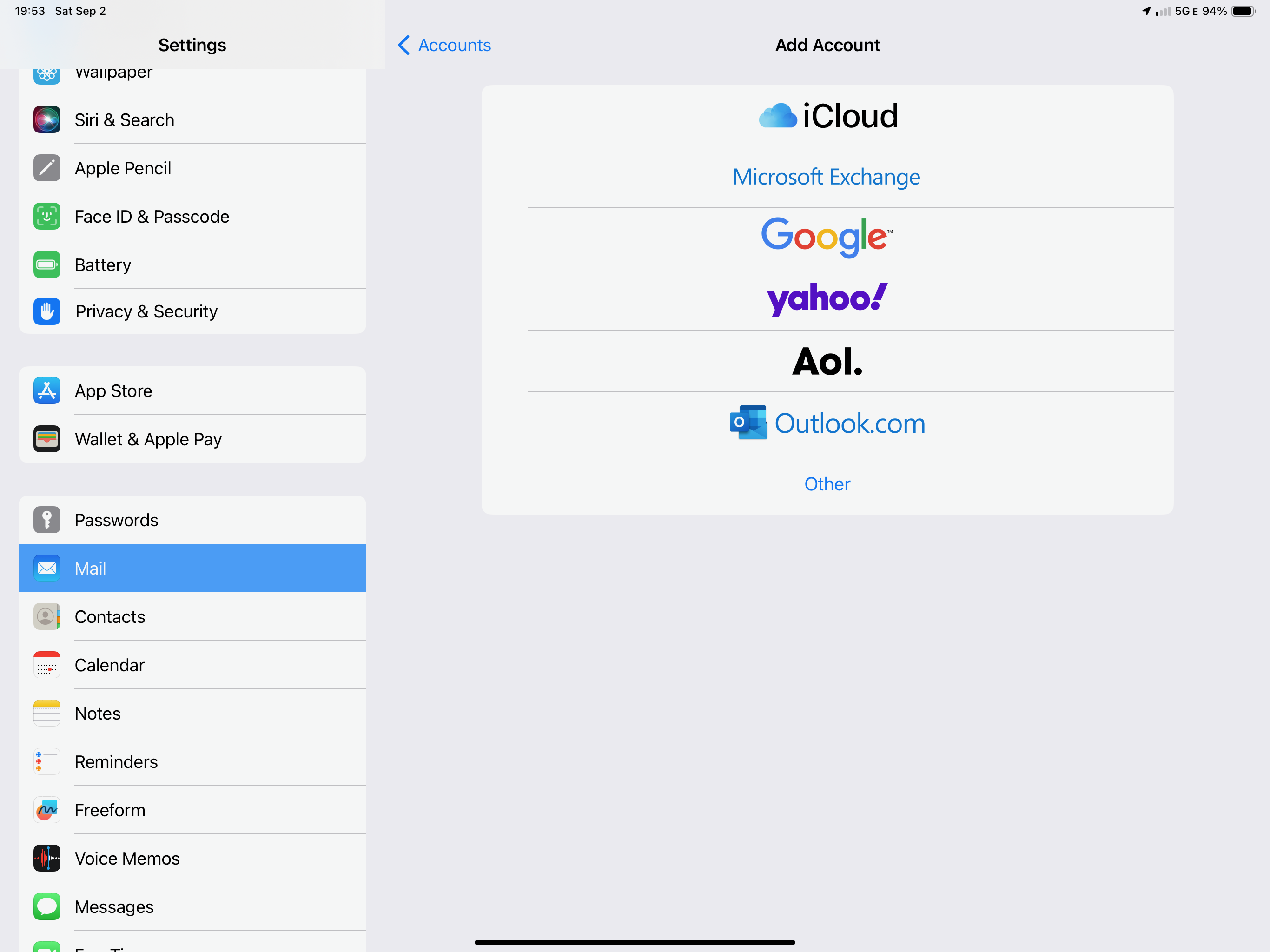 Now choose Add Mail Account.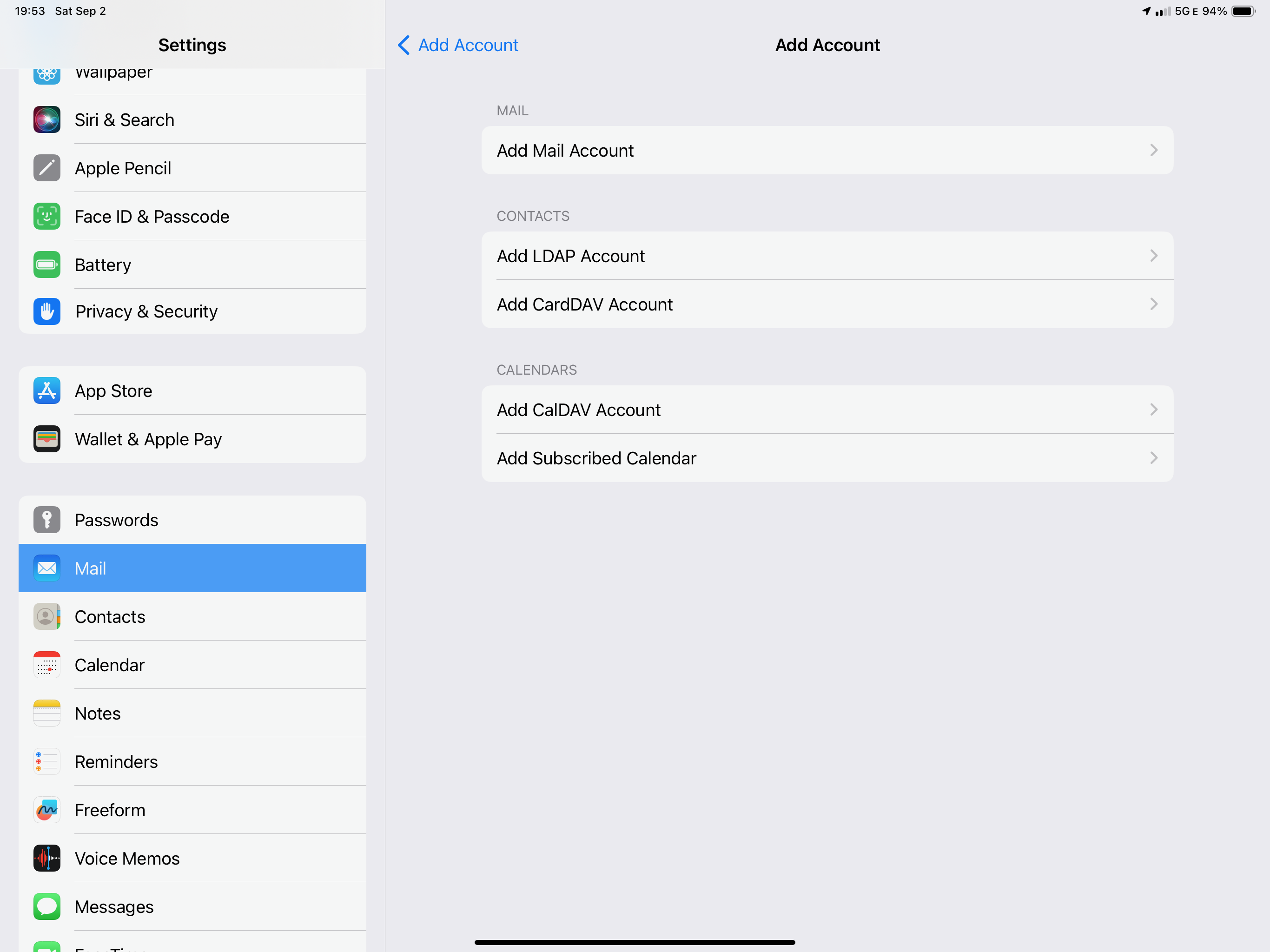 On this screen you have to provide user account details, including Password.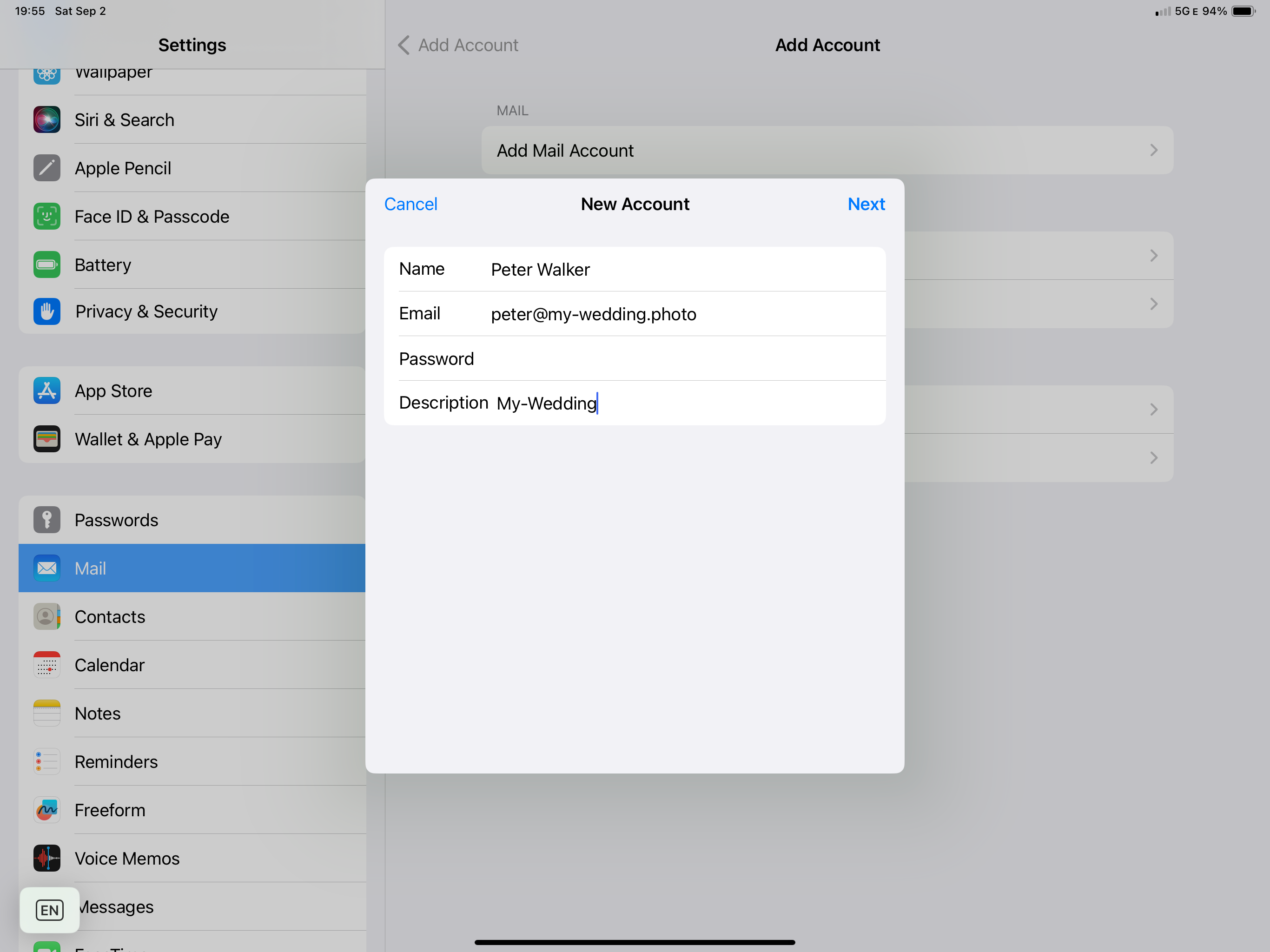 When you click Next the Mail app will try to detect the e-mail server details. If it cannot to detect the e-mail service details it will show the screen below for you to enter missing information.
This is the place where you have to provide your e-mail server address which shows on your subscription page.
Do not forget to enter your user name and password for both, the incoming and outgoing mail server.
Your user name here is user's e-mail address as you can see on the example.
And click Next.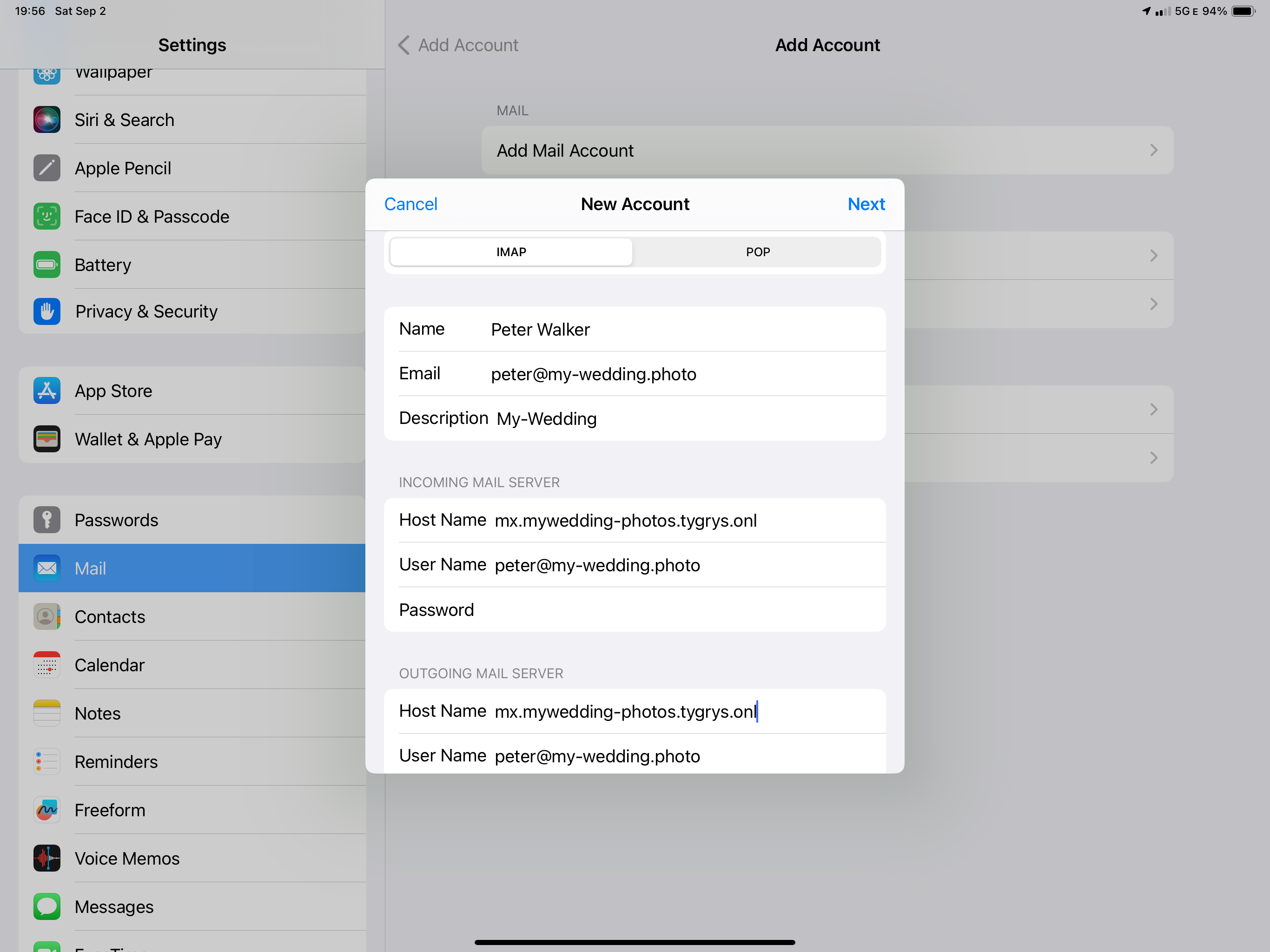 The Mail app should now connect to your e-mail server without any more problems. When it does, it shows you the screen below to confirm that this account is for Mail and optionally for Notes.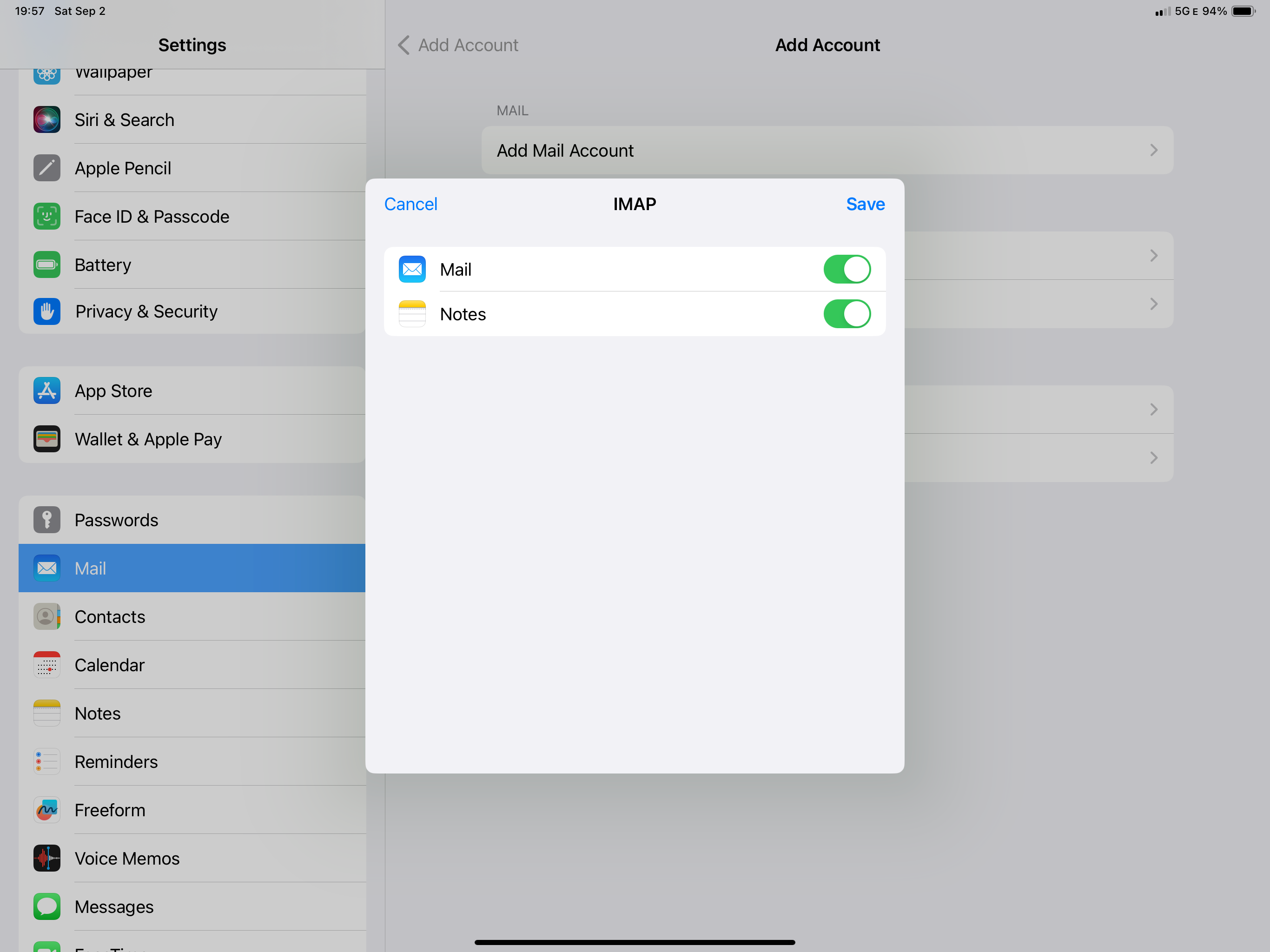 Now you can go to your Mail app and send or receive emails.