If you are now not certain how to connect a chat app to the Tygrys chat service, please continue reading to learn how.
You have your Tygrys system up and running.
You added a user account for yourself and other people who will be using the service. You can use preinstalled chat web app right away. But it may not be always the most comfortable way to chat with people, especially on mobile devices.
The best option is to pick your favourite chat app either for the mobile device or desktop and add your Tygrys account to the app.
Red arrows show connection details which might be required to setup some chat applications that you may want to use.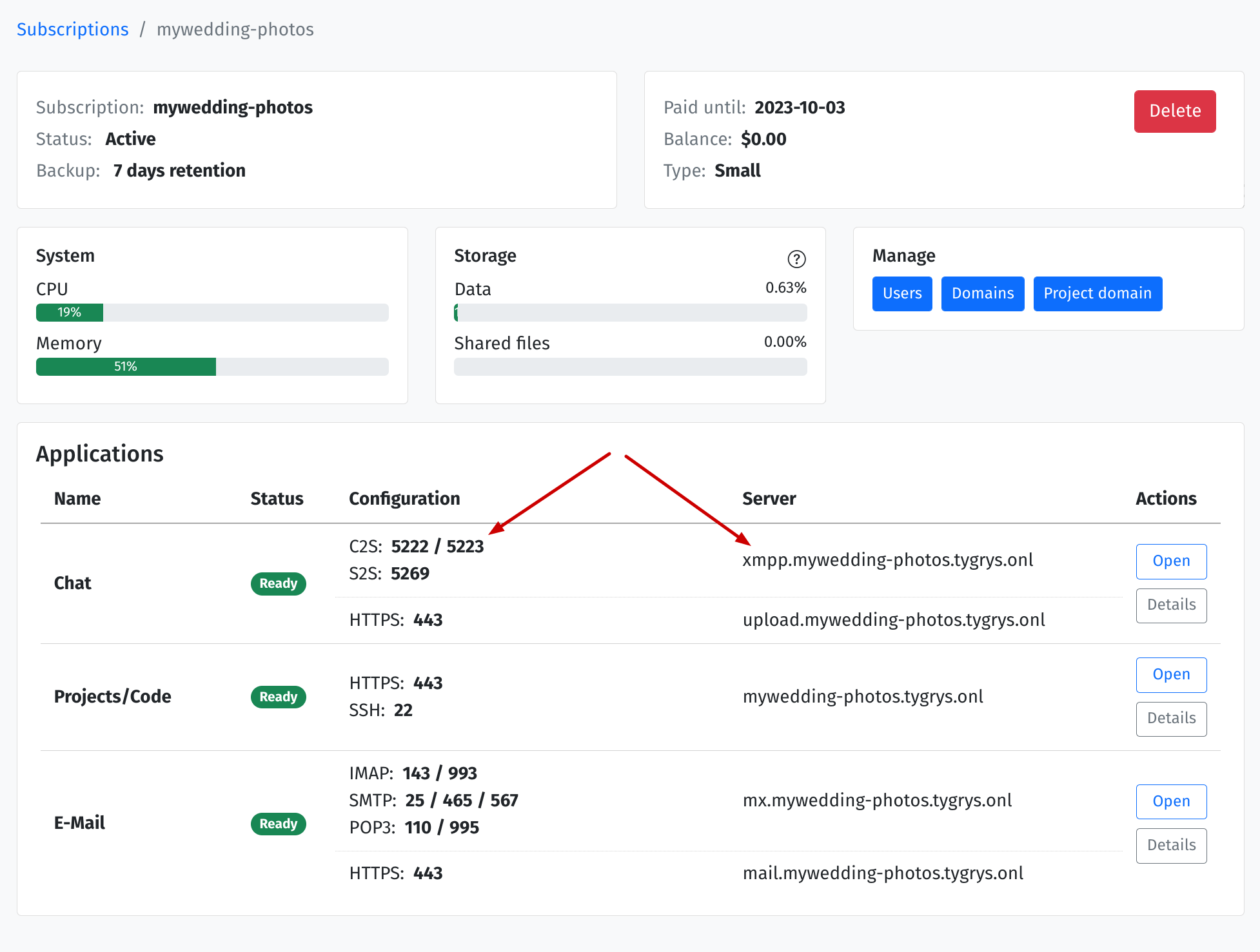 Most of the modern chat applications that are compatible with Tygrys (XMPP protocol) support connection auto-discovery, therefore it is very unlikely that you will need this information.
 
On an iOS device open AppStore and search for tigase.
 
Find SiskinIM app on the list or click right this link for SiskinIM.
 
When you first start the SiskinIM app, it will ask you to allow to send you notifications. I recommend to allow for this as it is necessary to receive voice/video calls.
 
The initial screen of the app with no accounts added looks like this. To add your Tygrys account, select on "Sign to an existing XMPP account""
 
Adding a chat account is straightforward, much easier than configuring email. You only need to provide your user address. (The same as the email address) and password. (Again, the same as for the email account).

The SiskinIM app discovers all the rest information automatically.
 
Once the account is added, the app asks if you want to receive Push Notifications. Again, my recommendation is to allow for these or you may not be able to receive voice/video calls.
 
And another question about chats synchronization with the server. My recommendation is to leave default settings if you are unsure.
 
Right, you have your account added and the chat app is connected to the server. Now what?

Let's stare at the empty screen for a while…

Now, at the right top corner click on the add contact icon…
 
And you can add someone to the contacts list. Assuming paul is one of Peter's team members, let's add him now.
 
If Paul did the same thing and if he is online, Peter should see his name on the list with green dot. If Paul is not online, the dot would be greyed.
 
Tap on the Paul contact, open chat window and send a message. If Paul responds, you can celebrate!
 
If you do not know the SiskinIM app yet, explore different options. At the bottom, you can switch between chat list and contact list. With so little contacts and chats both lists look very similar.
 
When Paul sends you messages while chat is not open, you can see his last message on the chat list with a number of unread messages.
And this is how it may look on the Paul's side if he uses SiskinIM on iPad or BeagleIM on MacOS.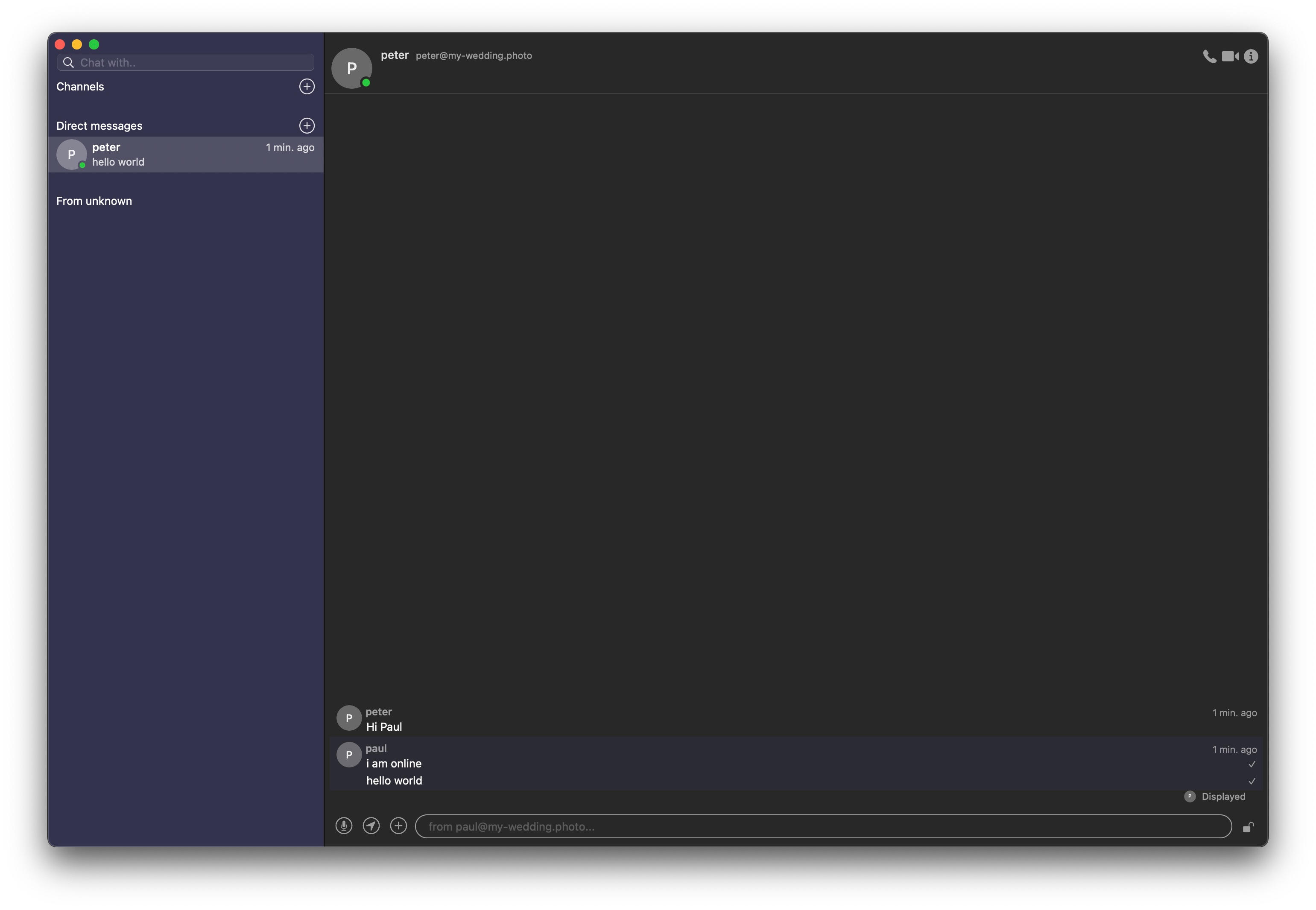 There are many compatible chat applications that you can use with Tygrys service. They are all configured in a very similar way. However, if you have problem with any of them, let us know. We would be happy to help.